Kara Pure For Business
Leasing Program Available in the USA Only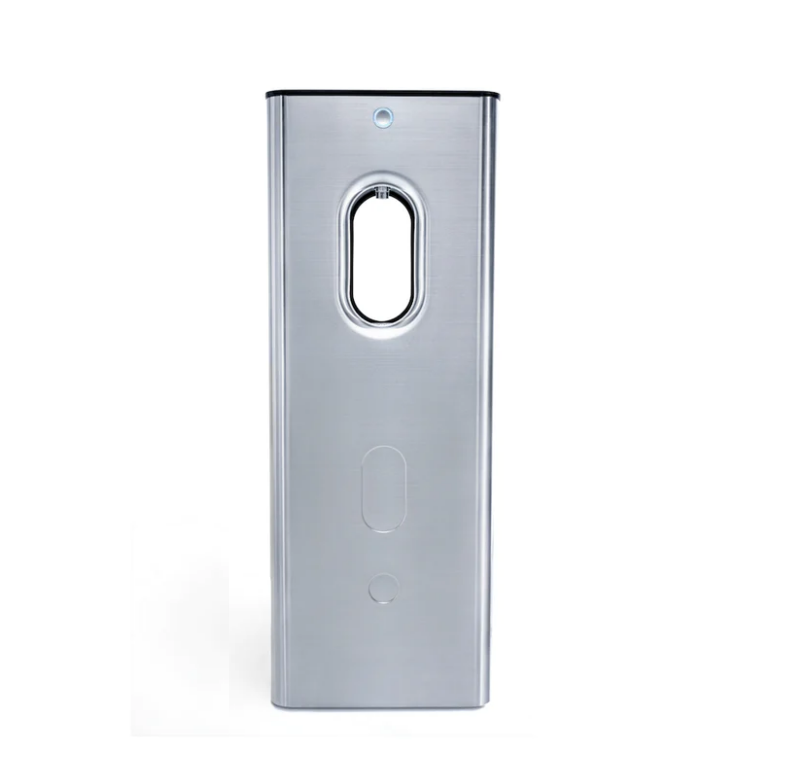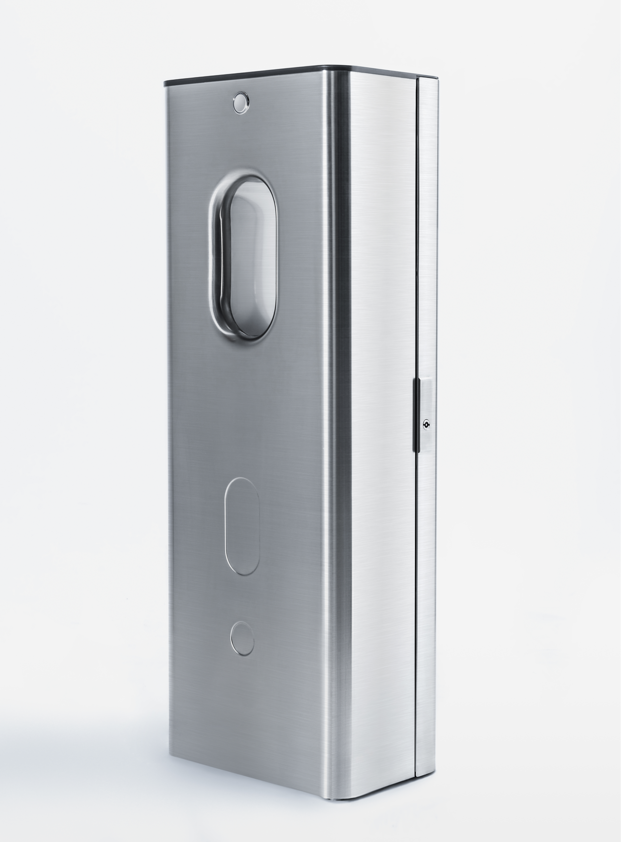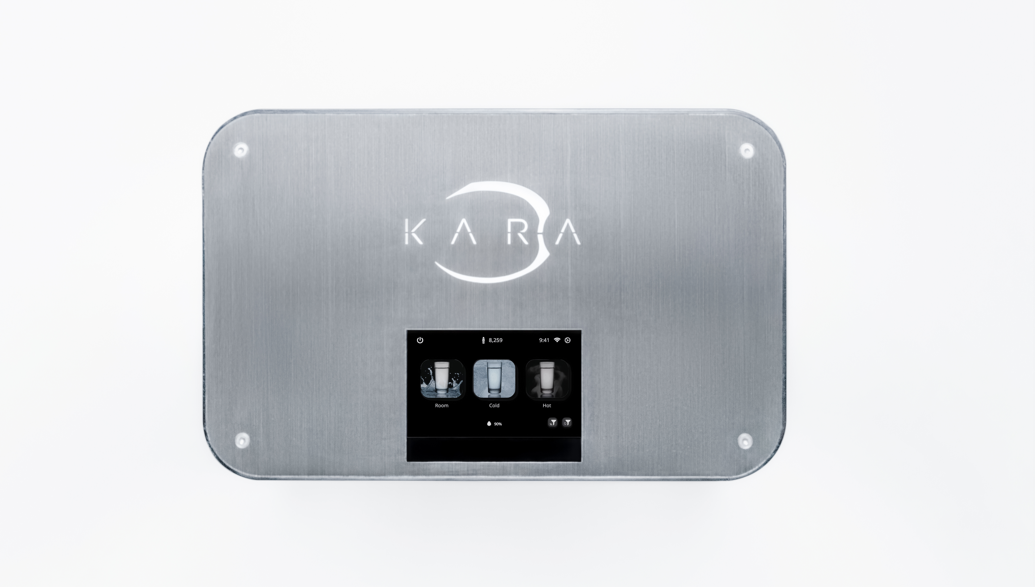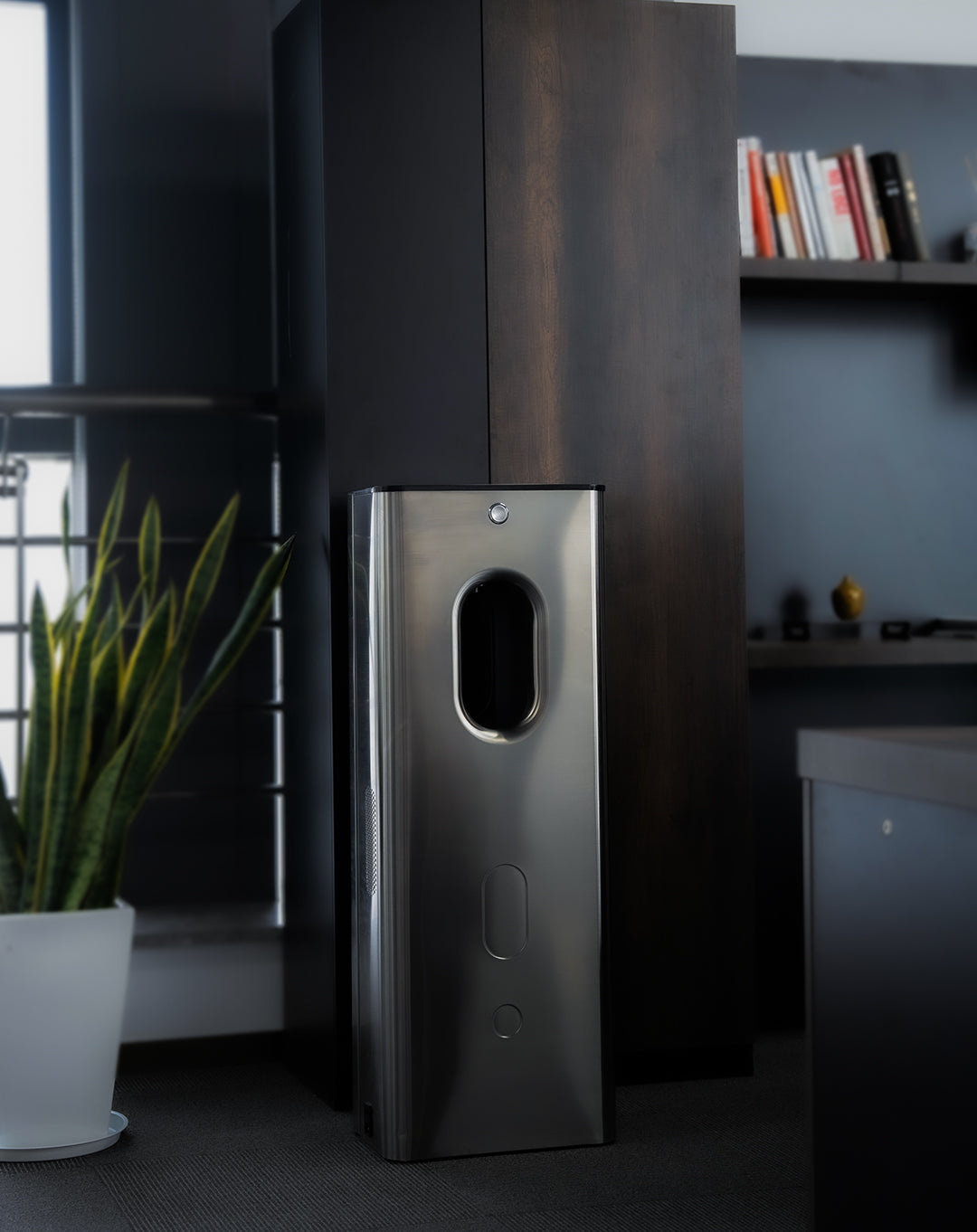 Kara Pure for Business
$99.99 / Month
Description
Specifications
LIMITED TIME ONLY! INTRODUCTORY PRICE $99.99 / MONTH
Kara Pure is a Luxury, Sleek, Air-to-Water Dispenser that makes up to 10 liters of alkaline water per day. All you have to do is plug it in!
Our water is sourced from the air using our desiccant technology and fortified with minerals. It also has an unbeatable pH value of 9.2+, making it the healthiest alkaline water to drink.
Dimensions- 42" (1070mm) H x 16" (400mm) W x 8" (220mm) D
Power- 110/220V AC 60Hz
Modes: Normal & EcoMode
Power Consumption- 588W
Color- Brushed Stainless Steel
Water Capacity- 5-10L (2.5 Gal.)
Weight (empty)- 32kg (70 lbs)
Operating R.H.- 60%-80% R.H.
Optimal Temperature- 21°C
Acoustic Footprint (operating)- 30 dBa
Air Purification (cfm)- 200 cfm
Water Output Purity- 99.9999%
Construction- Stainless steel, BPA free
Water Properties- Ionized, Mineral, Antioxidant, Anti-bacterial
Leasing Program
Leasing Program Features & Benefits
Regular software updates and maintenance

One time shipping & setup fee $299

Contract duration 12-months

One time security deposit $299 (returned at end of contract)

Warranty: Manufacturers warranty included for duration of contract

Services included: Annual filter replacements, annual servicing
FAQs
What are the benefits of Kara Pure?
Healthy, reliable, and pure water. Kara Pure water has minerals that promote healthy bones, cleaner skin, and mental wellness. Kara Pure is also alkaline which boosts immunity!
Kara Pure taps into air water, a purer, less contaminated, and widely available source of water around the world. Ground water, in any form, put you at risk for lead, plastic, and bacteria exposure. Kara Pure kills bacteria and viruses in your water and in the air. Kara Pure is more than just pure water, it's peace of mind.
What minerals are in Kara Pure water?
Our water contains Healthy & Natural mineral: Ca, Mg, Li, Zn, Se, Sr, H2SiO3
Ca - Bone Health
Mg - Healthy Blood Pressure
Li - Mental Wellness
Zn - Immune Support
Se - Powerful Anti-Oxidant
Sr - Reduce Acidity 
H2SiO3 - Healthy Skin
How often do I Need to change the filters?
Unlike other water dispensers, you only need to change Kara Pure's filters annually!
The air filter can be cleaned by hand and should be cleaned every 3-6 months.
How much water does it produce?
Kara Pure produces up to 10L (2.5 gal) per day, everyday. This will vary depending on the humidity of the day.
No more products available for purchase