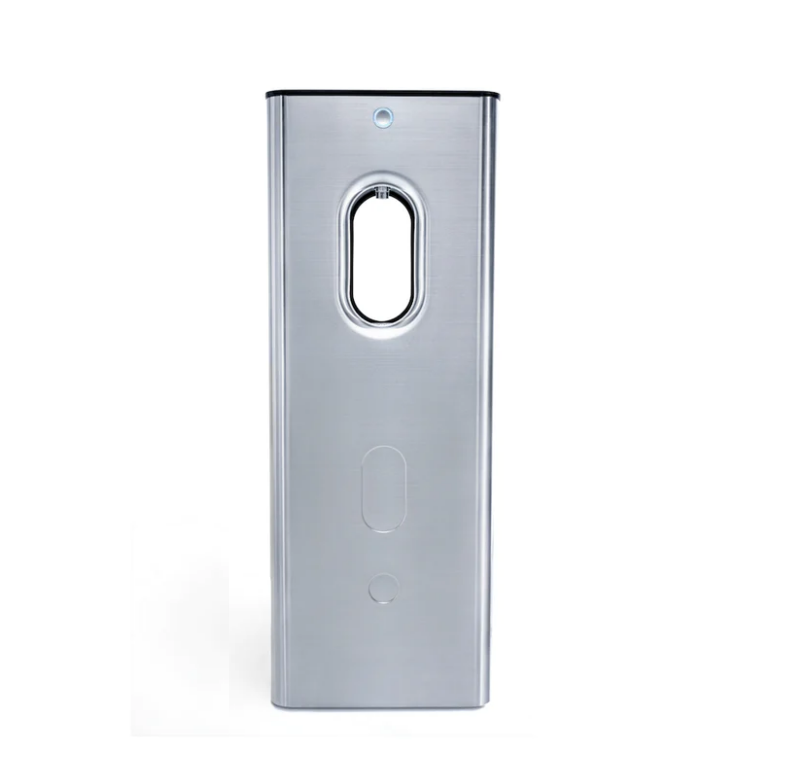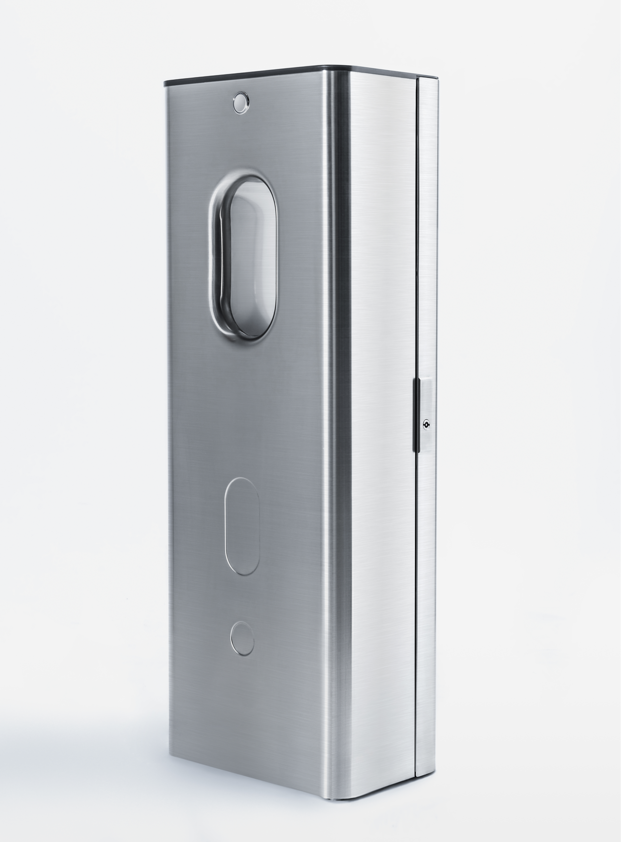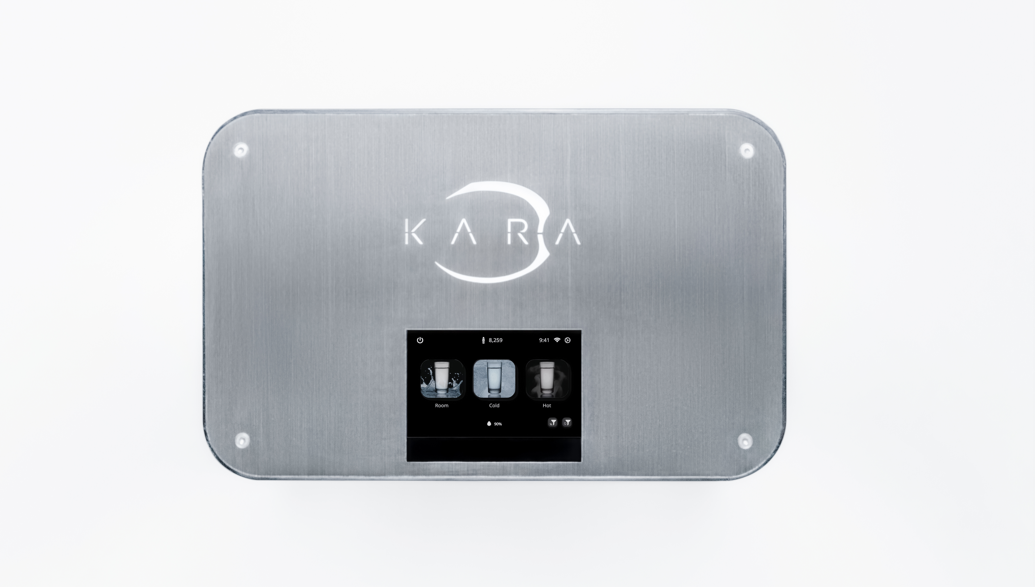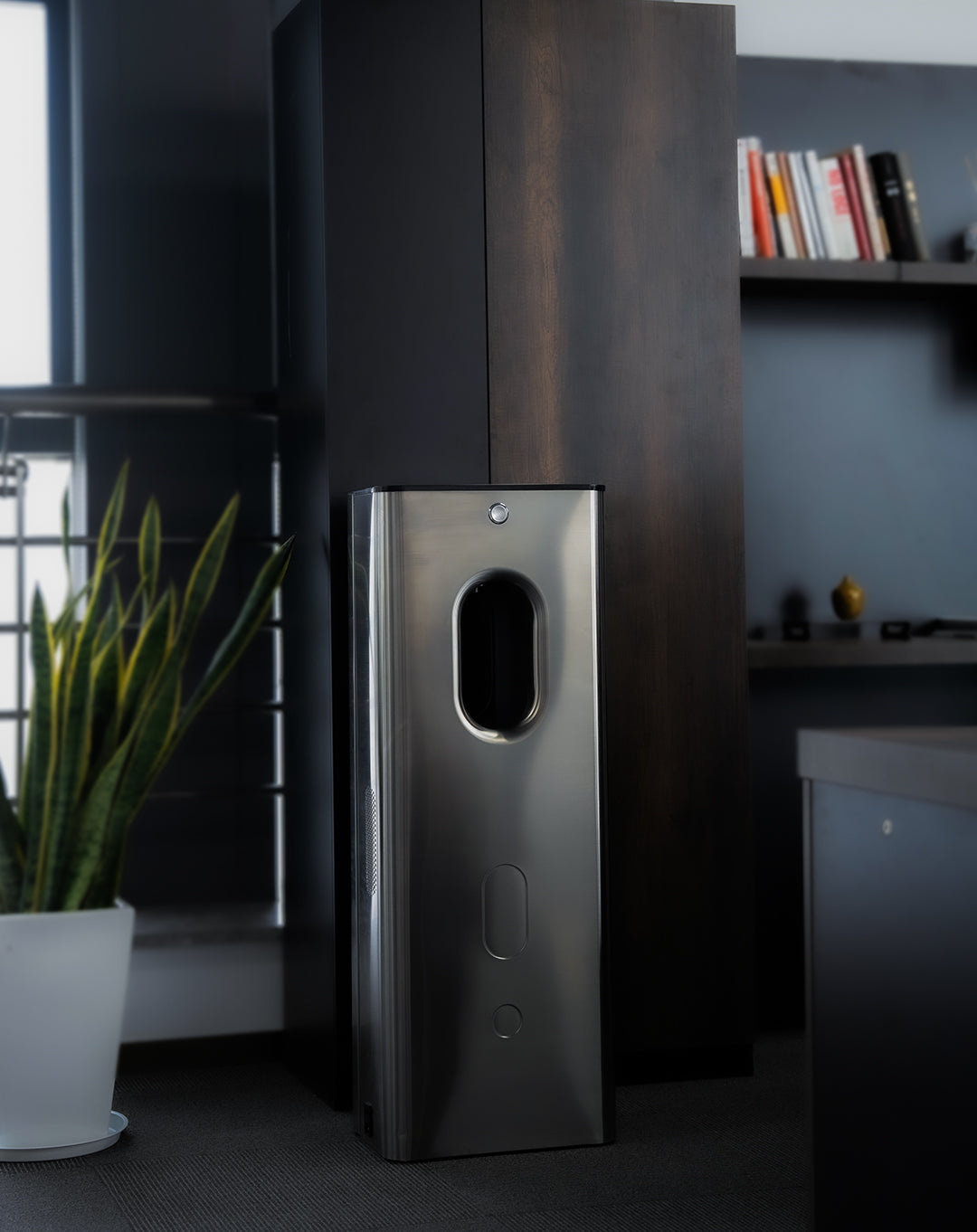 Kara Pure for Business
$99.99
Regular price
$169.00
off
Description
Specifications
LIMITED TIME ONLY! INTRODUCTORY PRICE $99.99 / MONTH
Kara Pure is a Luxury, Sleek, Air-to-Water Dispenser that makes up to 10 liters of alkaline water per day. All you have to do is plug it in!
Our water is sourced from the air using our desiccant technology and fortified with minerals. It also has an unbeatable pH value of 9.2+, making it the healthiest alkaline water to drink.
Dimensions- 42" (1070mm) H x 16" (400mm) W x 8" (220mm) D
Power- 110/220V AC 60Hz
Power Consumption- 588W
Color- Brushed Stainless Steel
Water Capacity- 5-10L (2.5 Gal.)
Weight (empty)- 32kg (70 lbs)
Operating R.H.- 60%-80% R.H.
Optimal Temperature- 21°C
Acoustic Footprint (operating)- 30 dBa
Air Purification (cfm)- 200 cfm
Water Output Purity- 99.9999%
Construction- Stainless steel, BPA free
Water Properties- Ionized, Mineral, Antioxidant, Anti-bacterial
Kara Pure for Business
$99.99 USD
Regular price
$169.00 USD
FAQs
What is 'air to water'?
Air to water means that we take humidity from the air and turn it into water. No, it is not magic, but it is sustainable and safer than groundwater.
How does 'air to water' work?
Kara Pure uses desiccant technology which naturally acts like a magnet to water molecules in the air.
How much water does it produce?
Kara Pure produces up to 10L (2.5 gal) per day, every day. This will vary depending on the humidity of the day.
Is the stored water stored safely to drink after sitting for a while?
Yes, absolutely! Kara Pure intelligently cycles the water in the storage area continuously, ensuring that the water is always purified and great tasting.
Does Kara Pure work with 110v and 220v?
Yes! Kara Pure is available in both 110v and 220v.
Shipping
Shipping
Please allow 8-12 weeks for shipping.
Get in touch
To get in touch with our customer support team please visit the Support page where you can submit a ticket or Contact Us directly via email.